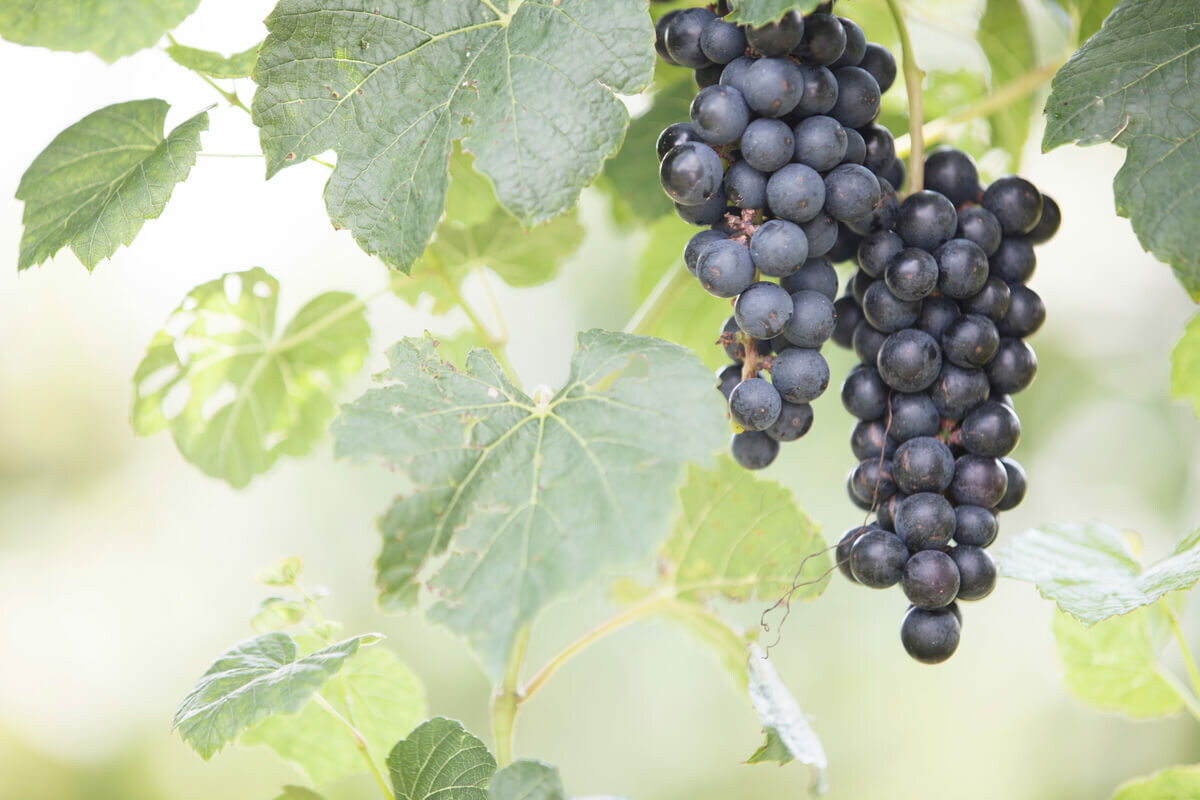 This devotional content was produced in conjunction with our teaching series, "The Upper Room." For more content from the series, go to benttree.org/upper-room. Read the devotional below, or click to listen as author Nate Murray reads out loud.


---
The oldest living vine in the world is close to 500 years old. Unimaginatively called the "Old Vine," it has grown through the Ottoman Invasion and Napoleon's march across Europe. The Old Vine survived both world wars. This vine has seen some things and yet, despite the years and stress, it remains.
Oenologists and viticulturists—or as normal people might call them, wine and grape scientists—will tell you a vine needs a bit of stress. Too little stress causes a vine to become too leafy, producing watery grapes. Too much stress may cause a vine not to produce any grapes at all. The scientists want the vine in a "Goldilocks condition" with just enough stress to make it push its roots deep in the soil producing the perfect amount of rich, delicious grapes. The balance is anxiously delicate.
When Jesus talks about the vine, the branches, and the bearing of fruit in John 15, it's easy to get anxious. What delicate balance must be found in order to bear fruit? How many prayers need to be prayed? How many Bible studies must be completed?
Jesus says, "If you remain in me and I in you, you will bear much fruit" (John 15:5). In this chapter, Jesus uses the verb remain 11 times in seven verses. So, remaining is important.
But what does it look like to remain?
The definitions don't reveal what it looks like. In English, remain means "to continue." In the original Greek the verb means "to stay" or "to abide." But how do I do that?
The end of verse 5 gives us a better picture: "… [A]part from me you can do nothing."
Nothing doesn't leave much room for anything. Whatever it means to remain is impossible without Jesus. He uses the word nothing in other statements. In John 5, Jesus says, "[T]he Son can do nothing by himself; he can do only what he sees his Father doing, because whatever the Father does the Son also does" (John 5:19). In John 8, Jesus says, "I do nothing on my own but speak just what the Father has taught me" (John 8:28).
When Jesus speaks these words, he is hours away from his arrest, trial, and crucifixion. His followers will soon see some things that will challenge their experience of reality. To remain, for them, won't depend on their ability to continue the work they've seen Jesus accomplish. To remain will depend on Jesus. He is always the giver, and he invites all who believe to live a life of receiving all that he is – that is the life of dependence, for apart from him we can do nothing.
As we embrace this truth, ask the Spirit to reveal to us areas where we're trying to accomplish something apart from Jesus, to reveal to us areas where he is working on our behalf, and to open our eyes to see what dependence on him looks like today.
Keep Thinking
Read John 15 on your own today with this perspective: Enter the upper room. What is Jesus saying to you?