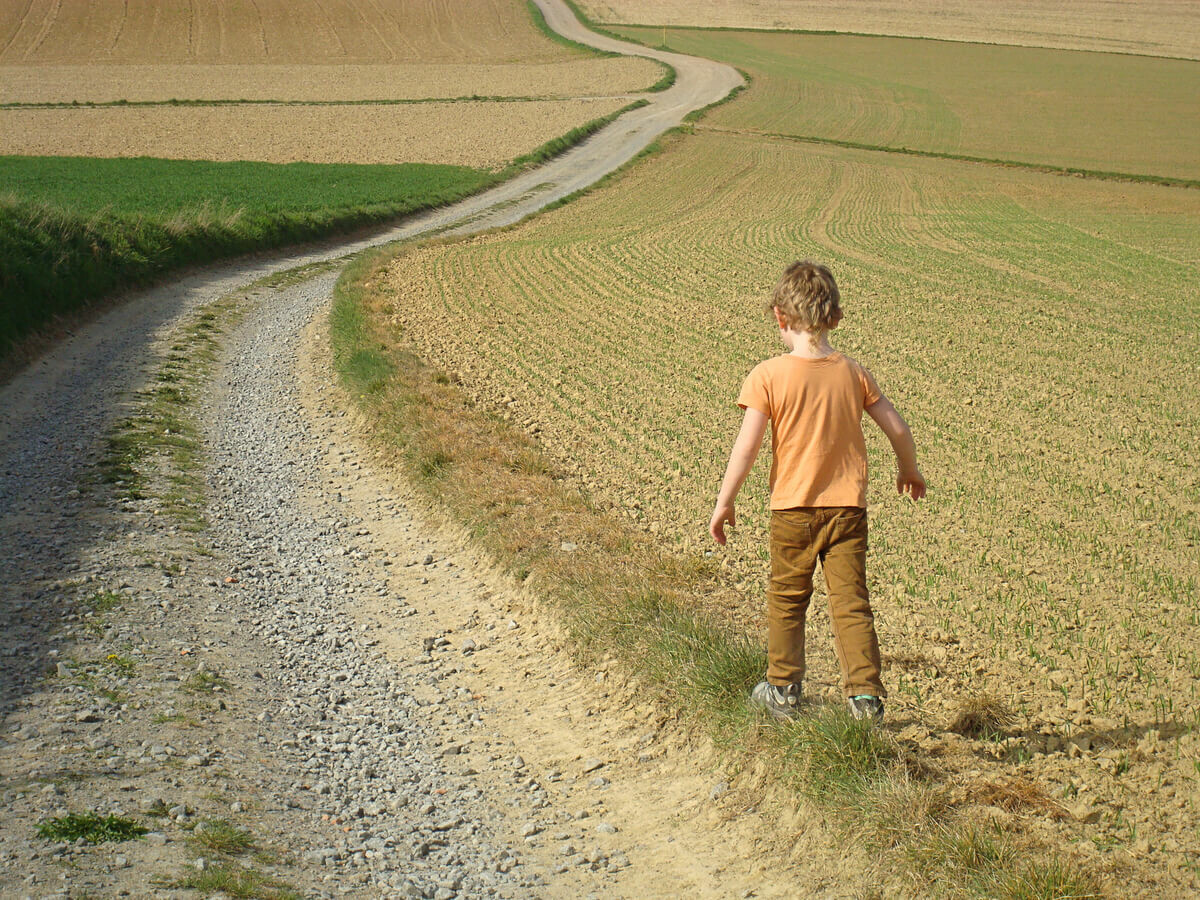 This devotional content was produced in conjunction with our teaching series, "The Upper Room." For more content from the series, go to benttree.org/upper-room. Read the devotional below, or click to listen as author Eric Willis reads out loud.


---
Jesus begins what is known as his Farewell Discourse in John 14. Seated in the upper room with his disciples, Jesus begins to prepare them for what he knew to be his journey to the cross. The chapter opens with an encouragement that should have melted away fear and instilled confidence. Jesus assures the disciples that when he leaves, he is going to prepare a place for them in his Father's house: "I will come back and take you to be with me… You know the way to the place where I am going" (vv. 3-4, NIV).
Rather than resting in the comfort of what Jesus was saying, the disciples became anxious and a bit confused. Thomas is the first to speak, "Lord, we don't know where you are going, so how can we know the way?" (v. 5). Shortly after, Philip makes a request, "Lord, show us the Father and that will be enough for us," (v. 8). Judas (not Judas Iscariot) also questioned Jesus, "Lord, why do you intend to show yourself to us and not the world?" (v. 22). The disciples missed the message Jesus was conveying. Thomas was looking for a place. Philip was looking for proof, and Judas was confused. Jesus, with great patience and compassion, responds to clarify for the disciples three concepts that hold great value for our Christian journey today: know, believe, and love.
Jesus responds to Thomas, "I am the way, the truth, and the life, no one comes to the Father except through me," (v. 6). If you know Jesus, you know the way. To Philip, Jesus says, "… [I]t is the Father, living in me, who is doing his work. Believe me when I say that I am in the Father and the Father is in me…" (v.10-11). If you believe in Jesus, you believe God the Father and Jesus are one." Jesus clarifies for Judas, "Anyone who loves me will obey my teaching. My Father will love them, and we will come to them and make our home with them." Jesus came that people would believe, become home for him, loved by him, and live a different life – one marked by love of God and loving others.
Jesus continued with his disciples, that he would send the "Advocate, the Holy Spirit, whom [Jesus says] the Father will send in my name, [to] teach you all things and will remind you of everything I have said to you," (v. 26). It is the Holy Spirit who will encourage you to embrace the spiritual reality of a new covenant relationship with God, to live from him as our source of Life as he lives in us.
Do you know the way? To know Jesus is to know the way. It is not the way of obligation, it is the person of Jesus. Do you believe Jesus? He is not the genie to fulfill our wishes, he is the person to trust. Do you love Jesus? He has loved you with an everlasting, all-fulfilling, unconditional love that empowers us to live loved, that he can love others through us.
Keep Thinking
Read John 14 on your own today with this perspective: Enter the upper room. What is Jesus saying to you?