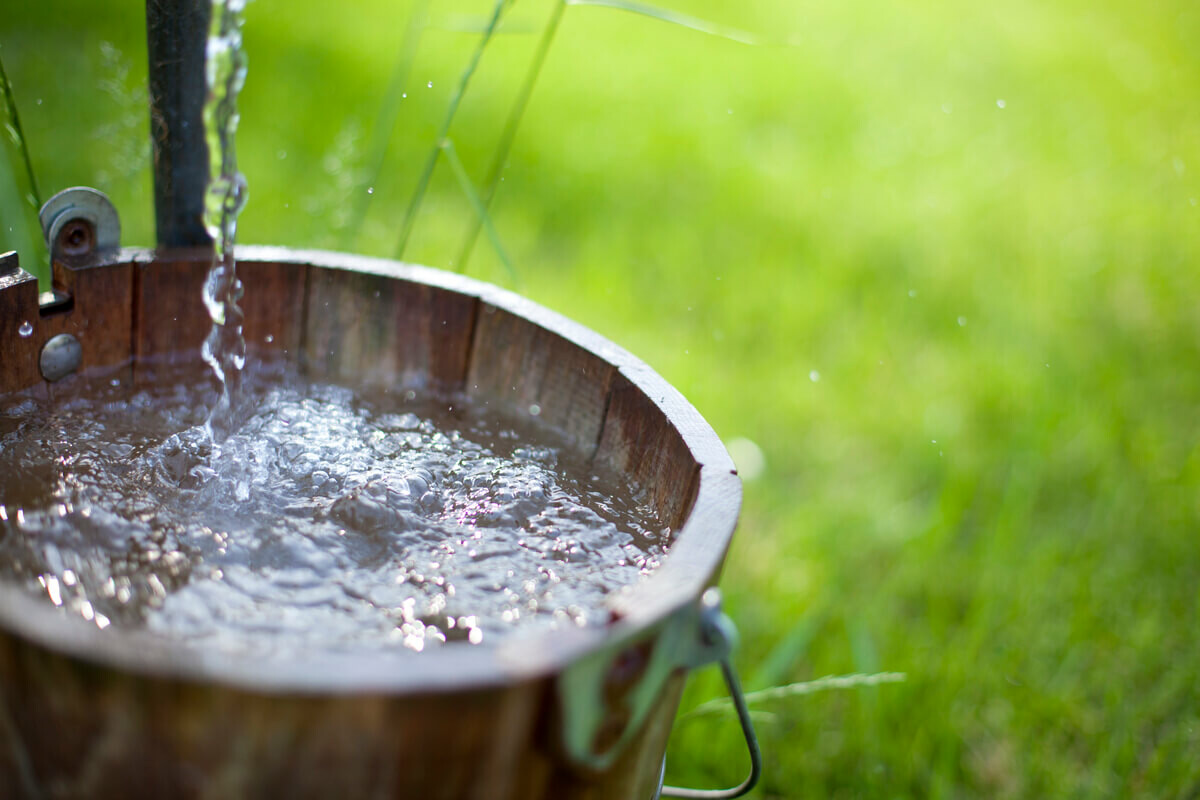 This devotional content was produced in conjunction with our teaching series, "The Upper Room." For more content from the series, go to benttree.org/upper-room. Read the devotional below, or click to listen as author Christina Vincent reads out loud.


---
In this passage, it was clear that Jesus knew what he was about to go through. He knew the details. He knew he was about to leave his own. The ones he had loved until the very end. Imagine knowing you were about to leave the people you loved with every fiber of your being. They didn't know and couldn't understand what was about to happen, but he did.
They sat in the upper room. This was a moment. He intentionally captured this time, knowing it would be the last thing they would have to hold on to in the following days. Jesus chose, in this moment, to walk in humility, with vulnerability. He became a servant, washing the dirtiest part of their body—their feet. Like a servant, he washed their feet with a towel, something rabbis and teachers didn't do. He was their Lord, their teacher. And now he was sitting at their feet, washing the dirt away.
When Jesus came to him, Peter was appalled. He couldn't reconcile his Lord washing his nasty feet. (How could he have understood?) Peter declared, "Never shall you wash my feet!" Then in the very next moment after Jesus reinforced that this was necessary, Peter jumped all in and told Jesus to wash his entire body. What?
What Jesus said next was profound. "You are clean," he pronounced. Remember Jesus knew what was coming: He knew Peter would deny him not once, not twice, but three times before sunrise. Why? Because Peter needed to know he was clean. Did you catch that? Peter was clean even though he was about to deny Jesus.
That moment with Peter is so significant that it is chronicled here for us. How many times do we do things that we regret, that we know aren't okay, and we struggle to find our cleanliness? In that moment, Jesus handed Peter a gift that is for us, too. I imagine Jesus looking deep into Peter's eyes, reaching his soul, as Jesus said, "You. Are. Clean."
In the moments that followed, Jesus emphasized the importance of serving others just as he had served them. He was Lord and teacher, and he had humbled himself to do the dirtiest job in the most vulnerable way because he deeply loved them—all of them. He took a moment with each one of them, offering his heart even while knowing one would betray him.
Can you imagine that moment with Judas? Jesus, knowing what Judas was about to do, humbly knelt at his feet, cleaning the dirt even though Judas's heart was not clean. Think about that. He served Judas in such a meek way, knowing Judas was not clean inside, knowing that moments later he would reject, abandon, and betray him, yet he chose to sit vulnerably at his feet offering his heart.
After that came moments full of love for his own. Can you see it? I can. I imagine him, with tears and passion in his voice, saying, "I'm leaving but welcome the one I send. And when I'm gone, remember this new command. Love one another just as you have seen me do in these moments. Offer your heart in humility. With no walls, serve one another. Love the broken. Love the ones who will betray you. Love the ones who will deny you. When you mess up like Peter, know that you are clean and that I love you deeply. We will be together again. Not now, but later. I will come for you. I promise."
Keep thinking
Read John 13 on your own today with this perspective: Enter the upper room. What is Jesus saying to you?