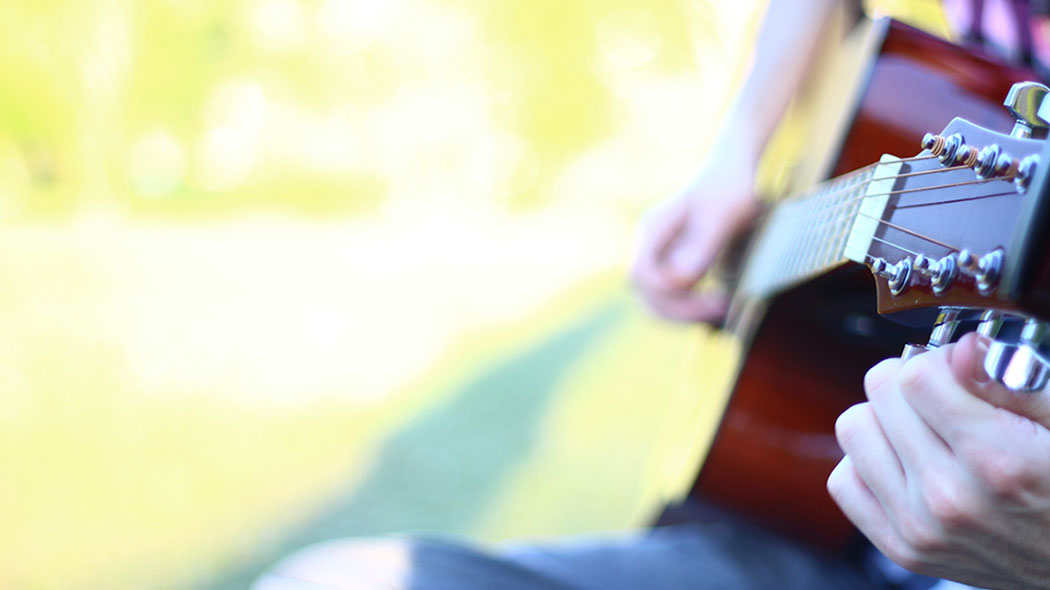 Start Here: The Distinction Between Soul and Spirit
As a child, I grew up under the auspice of Julie Andrew's The Sound of Music. I truly believe my mother secretly wanted to be Maria. (Sorry, Mom.) So any time someone says they want to "start at the very beginning," I hear Sister Maria cueing up her nylon-stringed acoustic guitar, ready to introduce the Von Trapp children to the A-B-C's of music.
Here in this post, Sister Maria style, I'd like to start from the beginning. It is, after all, a very good place to start.
Before we enter into any kind of conversation about what Christ has done inside a believer, we first have to agree on what's inside a human. For millennia, the conversation has gone back and forth. We all know that humans have basically two elements — the stuff you can see and the stuff you can't. The make-up of our physical, visible bodies we can all see plainly. But the make-up of the invisible stuff is the talk of philosophers and theologians.
Are we body and soul only (duality of human design), or are we body, soul, and spirit (tripartite model)?
It has been debated in a variety of philosophical circles with an array of implications for how we live our day-to-day lives. Who we believe we are on the inside goes a long way for determining how we live in the here and now.
So what is the beginning for the teaching on the Indwelling Christ? It's the foundation of the tripartite model of human design. (Warning: Don't use that word at a party… Unless it's a party of nerdy theologians.) Biblical scholars can debate either side of the coin, but there is clear biblical witness regarding the distinction between soul and spirit — and for the purpose of this discussion, we will land here.
Most convincingly is Hebrews 4:12:
"For the word of God is alive and active. Sharper than any double-edged sword, it penetrates even to dividing soul and spirit, joints and marrow (…)"
We know medically that a joint is distinct from bone marrow. We would never say they are the same thing. In fact, we know that a joint functions differently than does bone marrow. Each has an important purpose in our bodies. Treatment for a joint looks drastically different than treatment for a malady in bone marrow.
In the same way, there is a distinction between the human soul and the human spirit. In fact, we could go so far as to say that the word of God intends to create a distinction ('divide') between the two! (For more verses on soul and spirit, see 1 Thess. 5:23, 1 Cor 2:11, John 3:6, Rom. 8:16).
So let's put into play these simple terms for soul and spirit:
'spirit' — the invisible part of a human that has been created to interface with God, who is spirit. This is where your identity is sourced.
'soul' — the invisible part of a human wherein are all the functions of the mind, will, and emotions. This is where you find your personality.
Here's why this is so important to land at the beginning of our conversation about the Indwelling Christ: In the daily Christian life, we all must answer the question, "What part of me is in-process?" If we answer "all of me!" then we are left with some important, unexplained claims the New Testament makes about believers:
"So then, if anyone is in Christ, he is a new creation; what is old has past away (Greek verb = action fully completed in the past) — look, what is new has come (action completed in past with implications for present)" (2 Cor. 5:17 NET, verb emphasis mine).
"For in him all the fullness of deity lives in bodily form, and you have been filled (action completed in the past with implications for present) in him, who is the head over every ruler and authority" (Col. 2:9-10 NET, verb emphasis mine).
"By his will we have been made holy (passive action fully completed in the past with implications for present) through the offering of the body of Jesus Christ once for all" (Hebrews 10:10 NET, verb emphasis mine).
If "all of me" is in process, passing from broken patterns of sin to healed patterns of life in Christ, then how could any of the above verses be true of any part of me? Those verses talk about actions completed in the past! Most of us who live by the answer "all of me" quietly believe in our hearts that it must be a nice thing to think about, but those verses aren't really true about me.
But what if we could shift our paradigm to say that all of those amazing things listed above are true of our spirits, since we have spiritual union with Christ (Romans 6), and the "in-process" part of us is our soul — the mind, will, and emotions.
Hence, the struggle between spirit and flesh is the question of whether or not I allow my soul to be influenced by the presence of Christ within my spirit or whether I say "no" to that godly influence and choose instead the familiar pattern of behavior where I go at it on my own resources (a.k.a, 'the flesh').
So, if I may be so bold, here's the truth about anyone who is in Christ: Your spirit has been united with Christ, wherein you have experienced resurrection (Rom. 6:5). You are completely new (2 Cor. 5:17) —"Spirit gives birth to spirit" (John 3:6). In your spirit, you are fully compatible with God, because your spirit has been completely overhauled so that you are a full partaker of his nature — the full measure of your spirit has been filled with God (Col. 2:9-10). Thus, you have continual access to the presence of God on the basis of Christ's completed work on your behalf (Heb. 10:10).
Your soul, however, has a ton of changes left to undergo. Your mind needs renewing (Rom. 12:2). Your emotions need retraining according to his truth (1 John 3:19-20). Your will — whoa, that will — needs to learn to submit to God on a regular basis (hence all those lovely commands in the New Testament). In other words, our daily experience is an act of faith as we rely on the Holy Spirit to align what we think, feel, and choose into the truth of his work on our behalf. But your truest identity — who you are in Christ — is safe and secure, because Christ has already done that in you. (To quote Pete Briscoe: "Your behavior may not always reflect that reality, but your behavior can never change that reality.")
Truly, this is amazing! Perish the thought that Jesus simply came to give us a "clean slate" by forgiving our past sins and left us to do the rest on our own! There is so much more he has done for us and invites us into!
As we tune up to a tripartite model of human design, we can readily sing the song of spiritual union with Christ amid a daily struggle to align our souls to the spiritual realities of which we have already become partakers.
I feel a round of Edelweiss coming on…
Watch this video where Pete explains what happened to your spirit at conversion.
---
Originally published on September 13, 2016.