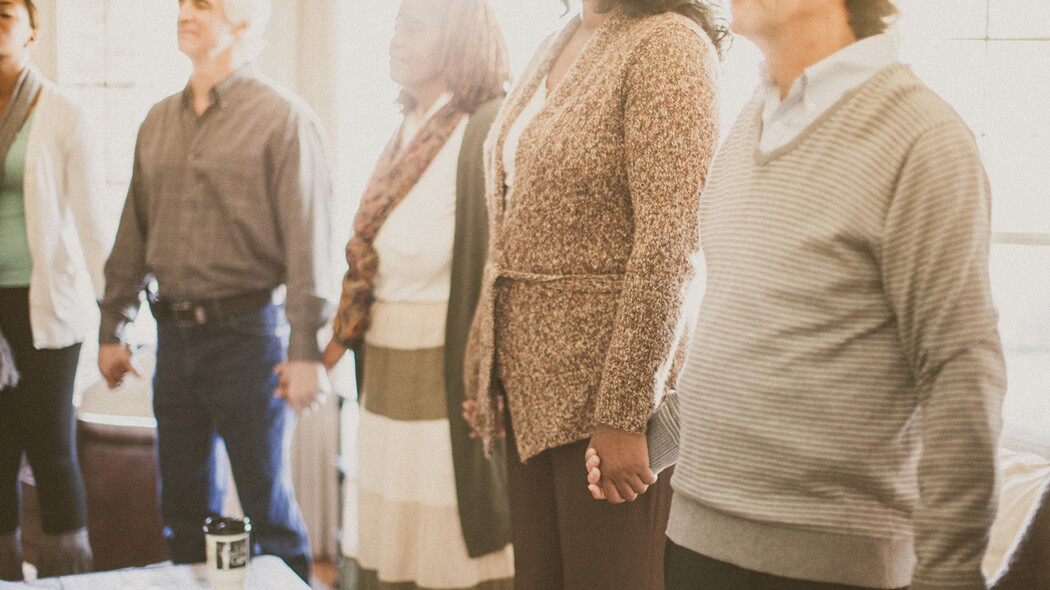 Shared Leadership: A Family of Redeemed Siblings
When people ask, "What is it like to be a woman pastor in an evangelical church?" I tell them straight up that I have the best job in Dallas. I have felt this way from day one — June 1, 1993 —when I was hired to serve on staff at Bent Tree.
Being a Woman Pastor
Although the church's bent toward shared leadership was evident from the beginning — especially in the heart of our Senior Pastor, Pete Briscoe — in those early years, a woman's freedom to minister to the body had restrictions. Women could teach mixed groups of adults, but only when paired with a male colleague. Women could sing and lead worship from the stage, but not preach.
It was during those years that we, as women, learned a valuable lesson: Do not focus on the freedoms that are denied; inhabit the freedoms that are allowed.
As the Spirit expressed himself through us in tangible and undeniable ways despite "traditional" limitations, mindsets changed over time. Today, Bent Tree has several women pastors on staff, scores of women servant leaders across all ministries, and has affirmed women to serve and lead in the role of elder.
Shared Leadership as a Distinctive
Bent Tree's distinctive of shared leadership is expressed this way on our distinctives page:
"We believe all believers are equipped with spiritual gifts that are given by the Lord for the express purpose of building up the church. These gifts are given irrespective of age, gender, race, background, or experience, and it is our conviction that these gifts be used fully for leadership and ministry. In some traditions, the roles of leadership and teaching have been reserved for men. This is not the case at Bent Tree. Here, women are encouraged to exercise their gifts freely for the edification of the church."
Why is shared leadership a distinctive at Bent Tree? It's clear from the statement above that Bent Tree takes seriously that the Holy Spirit gives spiritual gifts to all believers, "distributing as he decides" (1 Corinthians 12:4-11). Bent Tree holds to the biblical principle that for the body to be equipped and built up, every member must be engaged — regardless of gender.
A Family of Redeemed Siblings
But the overarching reason I believe shared leadership is a Bent Tree distinctive is this: Our firm conviction that we are a family of redeemed siblings under the love of our heavenly Father has led us to embrace the distinctive of shared leadership.
As a faith community, Bent Tree is being led by the Spirit into the beauty and depths of God's grace in Christ. In this process of experiencing his life, we are realizing more and more deeply the scope of Jesus' redemption. Christ's death gives us a new spiritual identity and a new humanity.
As the theology of the New Covenant grips us, we are submerged into the freedom Jesus won for us. We're discovering that Jesus sets us free from old barriers, prejudices, and divisions and sets us free to a new way of life in the Spirit where "there is neither Jew nor Gentile, neither slave nor free, nor is there male and female, for you are all one in Christ Jesus" (Galatians 3:28).
As a family of redeemed siblings, Bent Tree embraces a spirit of mutuality. From the start, male leaders were intentional about uplifting, empowering, and celebrating their siblings in Christ. Our male leaders respect women — their beings, gifts, and callings. Even in the days when freedom for women was more circumscribed than it is today, the men of Bent Tree respected and encouraged their sisters in ministry.
Bent Tree is not a perfect church. We are simply and profoundly a body of believers who are captivated by Jesus Christ — his finished work on the cross, bodily resurrection, ascension, and present reign — and his amazing grace poured out on both men and women.