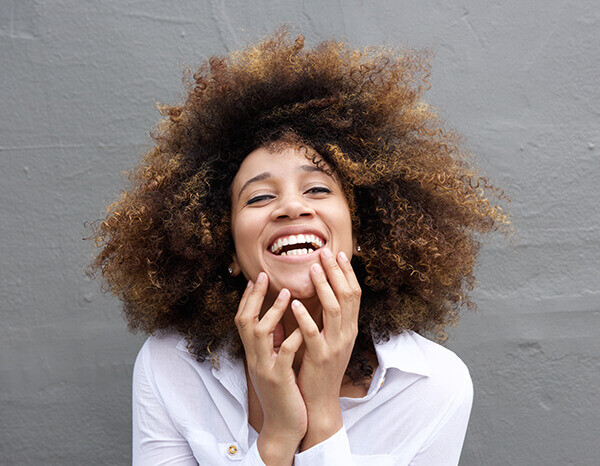 Responding to the Spirit through Improv
Guest author Brad Newton is a member of Fish Sticks Comedy and serves as an usher at Bent Tree. For over a decade, Brad has been providing improv that is "clean enough for a church" and applies to life in general. He enjoys encouraging all who are interested in deepening their faith through the art of improvisation.
---
And he [Abraham] went out, not knowing where he was going. (Hebrews 11:8, ESV)
Abraham, by faith, obeyed. He said, "Yes" to God's prompting. He stepped out, took the risk, knowing God was trustworthy. He had no map, no set of directions, no GPS. All he had was his faith and his trust. He listened. He said, "Yes." He got moving
This is just as it is in the world of improvisational comedy. You listen. You say, "Yes!" No map. No directions. No GPS. You get moving.
Most of you are familiar with improvisational comedy where actors solicit a suggestion from the audience and create a scene on the spot. But have you ever considered how improv and our walk as Christians are connected? Let's start with the key maxim in improvisation: "Yes, and…"
Yes, and…
Saying "yes" has no strings attached, no ulterior motives. It is total acceptance of what is said (offered) by the actors. You could think of that as extending grace. This emphatic "yes" comes with the responsibility of the "and…" The "and…" compels you to add to what has been offered with the expectancy of being emphatically agreed with. Responding with grace.
For example, I might say, "Look, there's a monkey in the tree!" You reply, "No, that's a tiger." Is that acceptance? No. Improv? No. Grace? No. So, where does that leave the conversation? Kinda at an impasse.
In contrast, my offer of, "Look, there's a monkey in the tree!" is followed by, "Yes, and he's about ready to jump on us!" Acceptance? Yes! Improv? Yes! Grace? Yes! Where is the conversation now? All I know is I can't wait to see what happens next. There's a story afoot!
If you look closely, there is one part of "yes, and…" that I haven't addressed. It's those three little dots: the ellipsis. Ellipsis is defined as the three dots indicating a mysterious or unfinished thought. In those three little dots lies incredible potential. Just follow the "and!"
It's about surrender
I have yet to mention anything about comedy, humor, or being funny. Truth be told, improv at its core is not about being funny or even trying to be funny. Surprised? Improv is about an honest reaction to the moment, a moment of total focus, total engagement. It's not about self-centeredness and not necessarily about talent; it's about other-centeredness and surrender. The funny will roll out on it's own. I promise.
As in improv, by saying "yes," we surrender ourselves, our control, to God's will, knowing, as Abraham did, that through trust and faith, we can confidently move forward. Although risky, he will lead us into great adventures and, ultimately, spiritual growth. But we must also move!
It is our responsibility to follow the "yes" with "and…" When we step into the "and…" we are allowing the Holy Spirit to work, create, and move through us in service to the Lord and to those around us. God will bless our steps, our response to his invitation to participate in his story.
So, what does the Bible say about improv? I'll ask you to once again put on your improv glasses.
But let your 'Yes' be 'Yes,' (Matthew 5:37, NKJV)
Was I vacillating when I wanted to do this? Do I make my plans according to the flesh, ready to say, "Yes, yes" and "No, no" at the same time? As surely as God is faithful, our word to you has not been Yes and No. For the Son of God, Jesus Christ, whom we proclaimed among you…was not Yes and No, but in him it is always Yes. For all the promises of God find their Yes in him. That is why it is through him that we utter our Amen [our "yes!"] to God for his glory. (2 Corinthians 1:17-20, ESV)
Do not withhold good from those to whom it is due, when it is in your power to act. (Proverbs 3:27, NIV)
With this grace mindset, performing improv becomes a beautiful, dare I say fun, process to work out our faith in an environment of trust where just three little dots signify amazing potential. We are focused on the only moment we truly have: now. Now is where we experience God, not in the already, not in the not yet. Now.
Our mouths were filled with laughter, our tongues with songs of joy. Then it was said among the nations, 'The Lord has done great things for them. (Psalm 126:2, NIV)