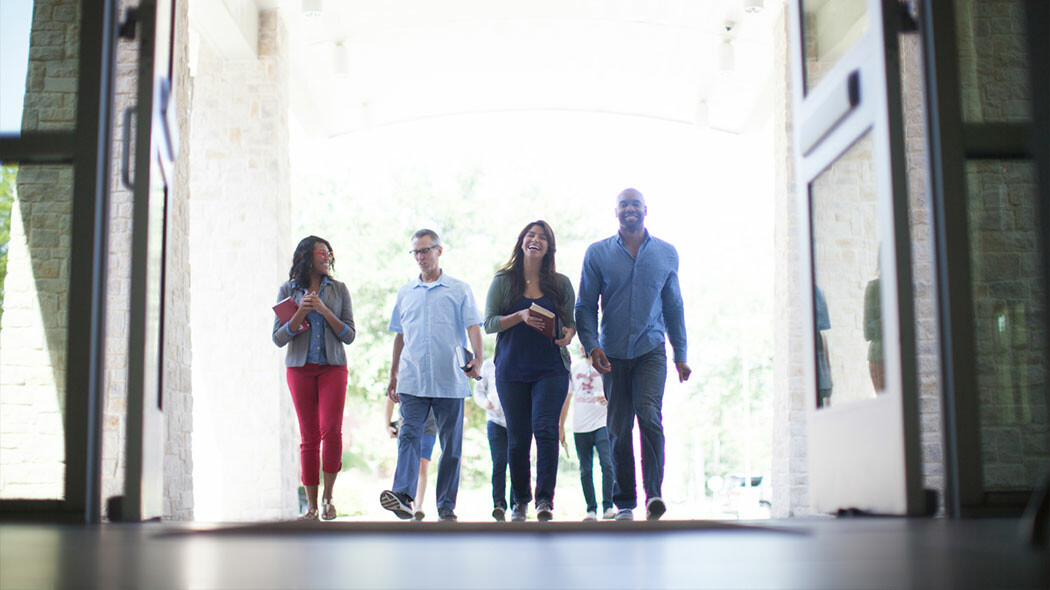 More than Gender Equality in the Church
On any Sunday at Bent Tree, you will find both men and women boldly leading ministries side by side not because we believe in a call to social justice, gender equality, or cultural relevance, but because we want to bring heaven here. We want our church to reflect something of permanent significance — an image of the eternal life with Christ together as brothers and sisters, sons and daughters.
In Acts 2:17, we read:
"In the last days, God says, I will pour out my Spirit on all people. Your sons and daughters will prophesy, your young men will see visions, your old men will dream dreams."
What if when God said "all" he really meant "all"? Bent Tree is passionate about shared leadership among men and women because the Bible tells us here in Acts that God is passionate about it. He pours his Holy Spirit out on all flesh not just so that we contain him, but that we would deploy him. We believe that the Holy Spirit gives gifts to men and women for a reason: to use those gifts to edify the body of Christ and build his Kingdom here.
Just as the early church acknowledged the call of women to prophetic ministry, the church today can also acknowledge the call of women to pastoral ministry and executive leadership. Put simply, we believe we are better together. The body of Christ cannot afford to discount its hands, feet, eyes, or ears on the basis of gender alone; we need all hands, feet, eyes, and ears on deck to point an increasingly distant culture toward Christ, the hope of glory.
In 1 Corinthians 12:28, we find what I call the "order of appointment" in the early church:
"And God has placed in the church first of all apostles, second prophets, third teachers, then miracles, then gifts of healings, of helping, of guidance, and of different kinds of tongues."
And, fortunately, to resolve any scriptural confusion, we have direct, Biblical accounts of women having occupied all three of these highest appointments in the church: apostle, prophetess, and teacher.
Junia not only served as an apostle as told to us in Romans 16:7, but she was "outstanding among the apostles." She served with sufficient distinction to be called out by name among men.
On Paul's third missionary journey, recorded in Acts 21, he stayed at the house of Philip, whose four daughters prophesied.
In Acts 18, we find Priscilla, called with her husband out of her home when the emperor Claudius had ordered all Jews to leave Rome. Priscilla was such an excellent teacher in the early church that she was mentioned repeatedly before her husband, even pulling Apollos aside to "explain to him the way of God more adequately."
Because in Scripture we see both men and women utilizing their Spirit-given gifts, and because God is the same yesterday, today, and tomorrow, we seek unapologetically as a church to enable men and women to lead based on the gifts given to them for the benefit of Bent Tree. It is our hope that, one day, this distinctive of shared leadership that is seen to be so unique at Bent Tree will be as commonplace in the worldwide church as the Holy Spirit who ushered it in.