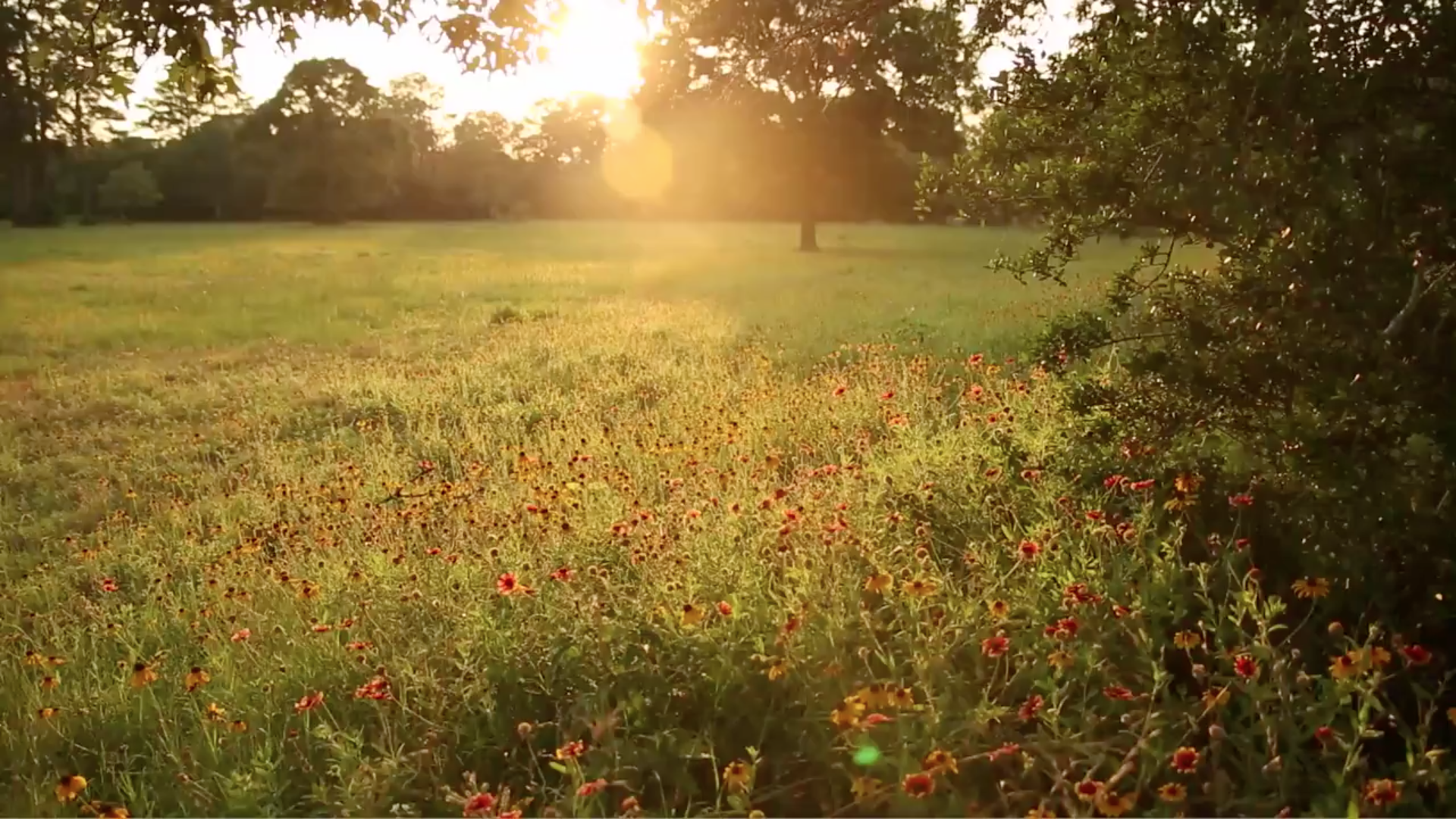 Content originally published in Secrets from the Treadmill, by Pete Briscoe and Patricia Hickman, (c) 2004, pp. 3-16. For more on 'rest,' see also Pete's sermon from 8/6/17, "Taking a break".
---
During my first sabbatical from Bent Tree in 2001, we used part of the time away to visit with friends. When our children, Cameron and Annika, begged to take a turn on the basement treadmill, the oldest, Cameron, stepped on first.
Within a short amount of time, he was running so fast I could scarcely see his legs. His sister watched him from the side, quiet — at rest. I looked at this picture: Cameron running as fast as he could go and Annika still and a rest, and I thought to myself, Here is my life — Pete in North Dallas, and Pete on sabbatical.
Then it struck me — They're both making the same amount of progress.
The scripture came to me: "My heart is not proud, O Lord, my eyes are not haughty; I do not concern myself with great matters or things too wonderful for me. But I have stilled and quieted my soul" (Ps. 131:1–2).
Finally, I stood still long enough to hear God's thunderous whisper. The time had come for me to stop my running and working, and listen.
The Lesson of Shabbat
When I split open the word 'sabbatical' and boiled it down to its root, I found the essence in its Hebrew meaning: "to cease and desist."
In the portrayal of Creation, the scriptures repeat three times that God rested on the seventh day (Gen. 2:2-3). In the cadence of scriptural repetition, we can almost hear God's gentle pounding on the drum of our hearts — take rest, take rest, take rest.
The lesson of Shabbat whispers to us from the early shadows falling for the first time on virgin earth all the way through the loudness of our contemporary lives — Stop your work so you can see mine.
But rest in modern terms is associated with slackers. To deliberately seek a period of rest strikes a blow of guilt inside us colliding with a social mantra, one that enslaves us with a work ethic that is neither fruitful nor productive.
In the book of Mark, the apostles gathered around Jesus and reported to him all they had done and taught. Then, because so many people were coming and going that they did not even have a chance to eat, he said to them, "Come with me by yourselves to a quiet place and get some rest" (Mark 6:31).
When I finally stopped my work and quieted my soul, God spoke. He poured into me five life lessons that have become a framework for seeking him in still places.
1. Rest and know God's reliability
Unless the LORD builds the house, its builders labor in vain. Unless the LORD watches over the city, the watchmen stand guard in vain. In vain you rise early and stay up late, toiling for food to eat — for he grants sleep to those he loves. (Ps. 127:1–2)
Here is where we, in our stubborn, silent aggression, disagree with our Maker. We cannot imagine God telling his people, "Relax a bit, and get some rest — I'll be watching, building." We forget God's plan yields more work through the lives of rested men and women.
The deeper message is sent us in a whisper, straight from the heart of God: Stop your work, and you'll realize how much you can trust me.
2. Rest and know God's majesty
To know God's majesty, I have to stop and recognize it: the things he put in front of me that show me glimpses of his greatness, his dignity, and his splendor.
The summer of my first sabbatical, I visited Austria with my mother and father to minister together. We stayed at Schloss Klaus, the Capernwray Bible school, a college nestled in the valley between the foothill of the Alps. The river ran below, and the mountains filled the horizon.
For two days we took leave of our work at the school to drive down the less-traveled roads, mountain paths that led us into villages greened by summer's breath. We stopped by a lake for breakfast, and it was on this body of water that I drank in the beauty of God's amazing handiwork.
Psalm 29:4 says, "The voice of the LORD is powerful; the voice if the LORD is majestic."
3. Rest and know God's redemption
In the book of Deuteronomy, we find Moses and the Israelites camped on the plains of Moab. Moses tells the Israelites what God has told him: "Remember that you were slaves in Egypt… therefore… observe the Sabbath day" (Deut. 5:15).
Israel's ancestors labored in chains for four hundred years, enslaved to Egyptian masters. No day off, no time away. God reminded them under the tent of blue skies that they were free and should take the occasion to reflect on their liberty.
While God is speaking to the Israelites, he is giving us a picture of mankind's centuries of bondage to sin and how his Son, Jesus, stepped in to free us from years of roiling in darkness. God reminds us to stop and reflect on our redemption. When we do, we are renewed.
4. Rest and know God's blessing
The Lord said to Moses at Mount Sinai, "Speak to the Israelites and say to them: 'When you enter the land I am going to give you, the land itself must observe a sabbath to the Lord. For six years sow your fields, and for six years prune your vineyards and gather their crops. But in the seventh year the land is to have a year of sabbath rest, a sabbath to the Lord. Do not sow your fields or prune your vineyards. (…) I will send you such a blessing in the sixth year that the land will yield enough for three years. (Leviticus 25:1-4, 21)
Trusting God to bless us goes against the very grain of our works-ordered mentality. We fear that if we stop our work, the tide of rest will draw us under; the quiet of a peaceful sabbath will leave us stranded, hungry.
When I stopped my work, I found a place where God could bless me and feed my soul.
5. Rest and know God's sanctification
God wanted the Israelites to know the importance of being set apart, a people chosen to demonstrate that God alone could make a person holy.
"I gave them my Sabbaths as a sign between us, so they would know that I the LORD made them holy."
(Ezek. 20:12)
When we stop our work, we can be reminded of the internal work of Christ by his Spirit, growing and chiseling and forming us.
It was during my second sabbatical almost 9 years ago when, broken and finished, Jesus taught me of his unvarnished love for me. My journey into grace took wings, and I saw the world in a new way.
I know that everyone cannot take an extended break from work. It is a rare blessing. But those brief, daily sabbaticals, the ones that force us to stop and look at the "Godness" that waits in our own backyards, are so valuable, too. And all of us can do that.
In those spaces, the beckoning voice of God says to us, "Stop doing for a moment. In fact, stop doing your job, your housework, you sports leagues, your newspaper, your Bible study, and even your ministry. Rest in me — the source of your holiness."