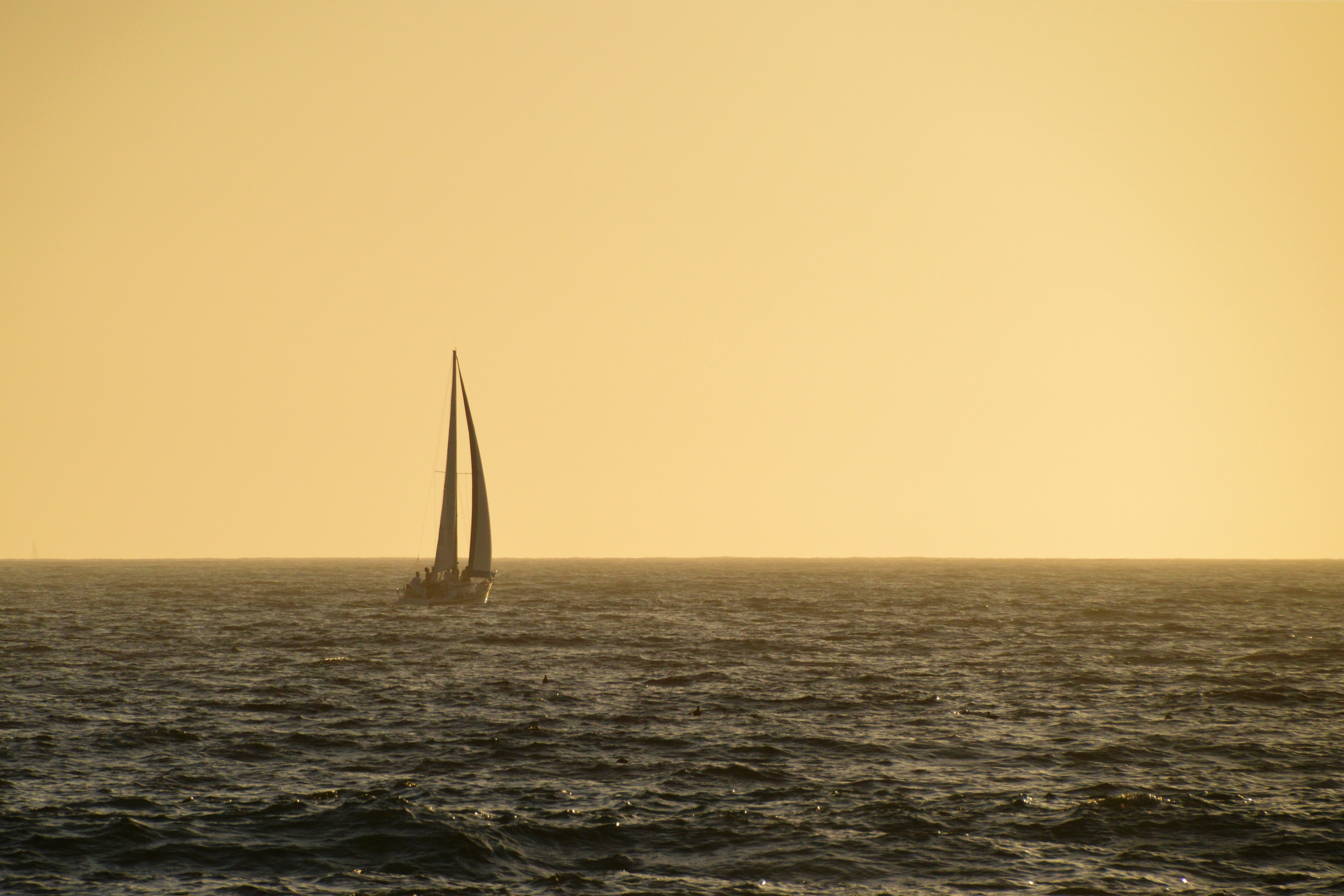 A friend of mine is a world-class sailor. He told me a story once about sailing in the Caribbean as a young man. There was a certain island they were heading to where they would moor for the night.
That island was the last piece of land between their boat and Africa. If he was a point or two off course, they could easily miss the tiny island and head off into the open ocean beyond. Because it was so important that they stay on course, he sailed with one eye locked on the compass, making sure they were on track every moment of the way.

The writer of Hebrews reminds us of a similar predicament in Hebrews 12. He reminds us that we are called to run this race in front of us, but he also knows how easy it is for us to grow weary and veer off course in the process. It is imperative, he says, that as we run, we keep looking to Jesus, who encourages us and keeps our faith on track.
The first part of Hebrews 12:2 in the ASV translation simply says:
"… looking unto Jesus the author and perfecter of our faith …"

It seems to me that this "looking unto Jesus" is one of the great challenges of my life. Amidst all of the noise around me, it's easy to get distracted. Before I know it, my eyes are on my own effort, on an obstacle I face, or on a disappointment — and before long, I find myself off course. It is one of the reasons I try to spend time every morning recalibrating my heart and asking God to reset my sails.
As I did that one morning this week, I read these wonderful words from Charles Spurgeon, one of my favorite old pastors:

"We shall never find the way by simply looking within. Remember, therefore, it is not thy hold of Christ that saves thee — it is Christ; it is not thy joy in Christ that saves thee — it is Christ; it is not even faith in Christ, though that be the instrument — it is Christ's blood and merits; therefore, look not so much to thy hand with which thou art grasping Christ, as to Christ; look not to thy hope, but to Jesus, the source of thy hope; look not to thy faith, but to Jesus, the author and finisher of thy faith."

I closed my journal that morning refocused on what is really important. I left that time encouraged. I left with renewed hope and the knowledge that he is the one who directs my path, who builds his church, and whose grace is enough. When we keep our eyes on him, running the race before us is infinitely more doable.

How's your focus today? In the midst of whatever you face, take this moment to fix your eyes on him. Remember that he loves you. Remember that he will lead you. He will keep you on course, and he will not let you go.