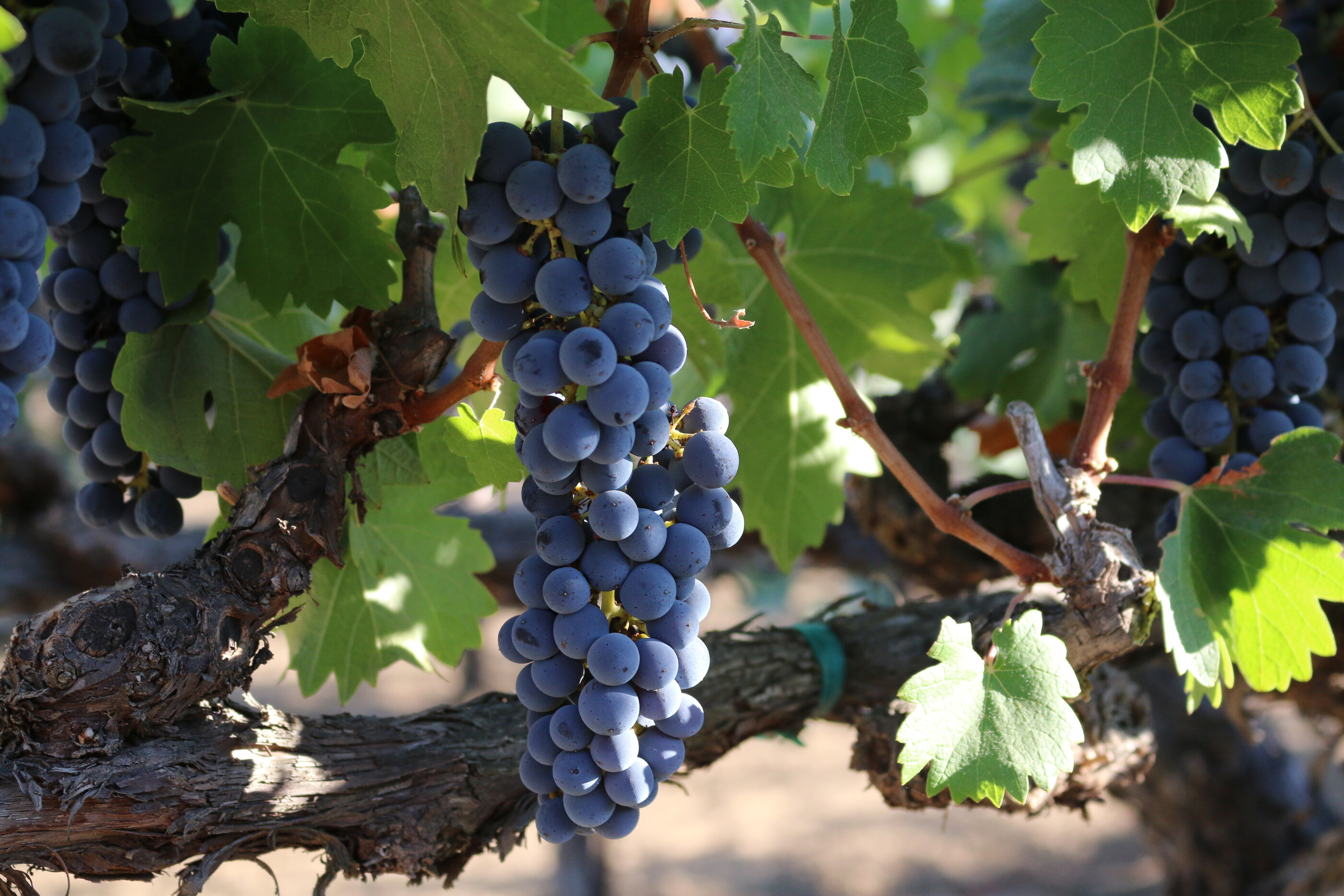 From the Vine to the Branch
So there you are, feeling pretty good about yourself as you drive home from work.
You've recently decided to work on developing patience in your life, and the last three or four days have gone great. You feel quite satisfied with your efforts as you navigate rush-hour traffic.
Then a high-powered SUV roars past, swerves into the space in front of you, and brakes hard. You barely stop in time. That jolt of adrenaline quickly changes to frustration and irritation. You lay on your horn in retribution and add a few choice words that only you can hear ... which is a good thing.
But after the offending SUV is long gone into the night, another kind of frustration grows in your heart and mind. What happened to the patience you were so carefully cultivating? Well, you say to yourself, that was four wasted days. I'm right back where I started.
Sound familiar? It does to me. This is what happens whenever we try to live the Christian life in our own strength. Whether it's becoming more patient, extending forgiveness, keeping our marriage vows, gaining wisdom, or serving others — ultimately, we fail.
But the good news is that we don't have to do any of this in our own strength. When we live with God as our source, fully dependent on him for everything, he does it through us.
One of my favorite passages of scripture is John 15:4–5, where Jesus says to his disciples,
"Remain in me, as I also remain in you. No branch can bear fruit by itself; it must remain in the vine. Neither can you bear fruit unless you remain in me. I am the vine; you are the branches. If you remain in me and I in you, you will bear much fruit; apart from me you can do nothing."
"Stay connected to me," Jesus tells us in essence, "relying on my resources. See me, and nothing else, as your source of life."
The best picture I ever had of this was when my wife and I went to Napa Valley and took a tour of a vineyard. As we walked past the grape vines, Jeff, our tour guide, picked up a branch on the ground and held it up.
"This branch is dead," he informed us. We could all see that.
"But the cool thing," Jeff said, "is that if you graft this branch to the vine, it will spring to life, and it will bear fruit."
I think I've heard that somewhere before! I thought to myself.
"Here's another cool thing," Jeff continued. "This is a Cabernet Sauvignon branch, and this is a Malbec vine. The life flows through this Malbec vine, but we can attach this Cabernet branch to it, and it will produce Cabernet fruit.
"The life comes from the vine; the distinctiveness of the fruit comes from the branch."
Isn't that a beautiful picture? God has placed images of his indwelling life all over the place.
As his life flows through you, you come to life, and his Spirit will produce in you the love, patience, forgiveness, and all those things you long to see in your life. This fruit is lasting and authentic.
And when you have trusted Christ to be your source of life, your experiences and personality traits become a source for his expression. The way Jesus loves through you is going to look different than the way he loves through someone else. His expression of patience, of forgiveness, of service, through you is distinctive and unique.
Our human efforts will always fail us. They only go so far. But God's life within us is unwavering, unlimited, and unfailing. He reveals the condition of our heart and gently redirects us. He gives us wisdom that isn't our own. He produces the nature of a servant within us. His Spirit's work in us enables us to forgive, to love, to be faithful to our promises.
Through the power of the indwelling person of Jesus Christ, all these things are possible. It's his life pouring through you — from the vine to the branch — that gives you everything you need.