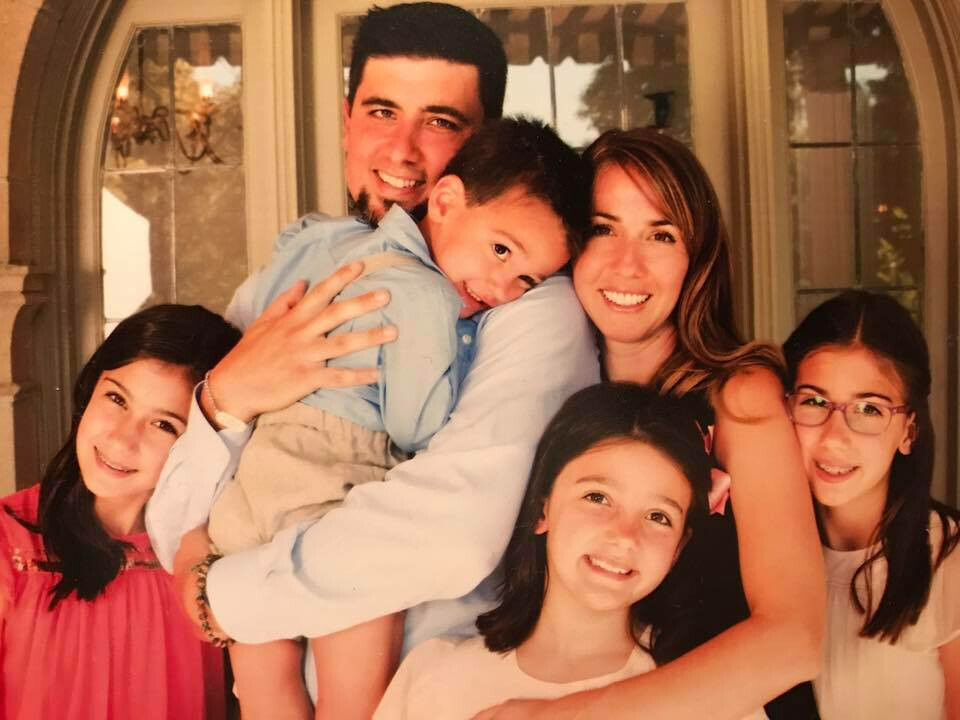 Dad Fail... Finding the Father
What do you do when you realize you are the dad and husband you never wanted to be? That was exactly where I realized I was five years into my marriage, with two little girls looking up to me as their Daddy. I was removed, distant, cold, and short-tempered... I never thought that would be me, but I lived it out day-in and day-out.
I love my kids, all of them. I love that I get to be their Daddy, and I love seeing their excitement over the things they enjoy. I love connecting with them and how they are each so different. All of these statements are true, and yet I saw myself acting as a guy I swore I'd never be.
In this place of despair, I started to learn about God as my Heavenly Father. While I knew verses about him, I had to go through a season of realizing I didn't really know him. I always thought he was distant, mostly removed from my daily life, and constantly judging my performance for him. As long as I didn't mess up too bad, he was just there, but when I would make a big mistake or sin in ridiculous ways, then he would get involved and I would have to earn his favor back.
How we view our Heavenly Father directly affects how we see ourselves and how we treat others, especially our kids.
God has used fatherhood to open my eyes to a few blindspots in my own life. He's been doing that for the past 14 years, and I'm still realizing areas that I didn't know I have closed off to him. Though it's often painful, I've come to see this as a part of God's kindness and grace towards me, that he would reveal areas of my life where I still believe lies, so that I let go of them and experience more of the Life I have in him.
One thing he's revealed, that I'm still learning, is that I actually can't do anything apart from him. I was sure I could love my wife and kids, because I do love them. However, I could not love them in my own strength in the way they need to be loved. As it turns out, Jesus was telling the truth in John 15:5, "I am the vine; you are the branches. If you remain in me and I in you, you will bear much fruit; apart from me you can do nothing."
What a joy it is to see God more clearly, as my Father! Most often, the clarity comes through my failure when I see his kindness, grace, acceptance, and love towards me in a more real way. The natural by-product is a transformation in how I treat my kids, how I see them, and how I respond when things aren't going smoothly.
The journey I am on is a journey of learning dependence — dependence on Christ as my Source… the True Vine. I agree that I can do nothing apart from him, and pray that my kids and wife see more of him through me as we walk in life together.
A major part of this journey has been realizing the lies I have believed about God.
What are the lies you're believing? A great place to start to identify those lies is to ask the Spirit to reveal them, and then look at how you live. We live according to what we believe, so what do your actions reveal about what you believe about God?
Do you believe he is close or distant? Caring or disinterested? Involved or removed? Intimate or just waiting for you to mess up?
As the Spirit reveals any lies you may be believing, ask him to replace the lies with truth. Here are some passages that he has used to remind me of the truth:
Would you join me in taking the next fourteen days and reading a verse/passage a day, asking the Spirit to reveal more of who he is to us and what that means for us as dads?