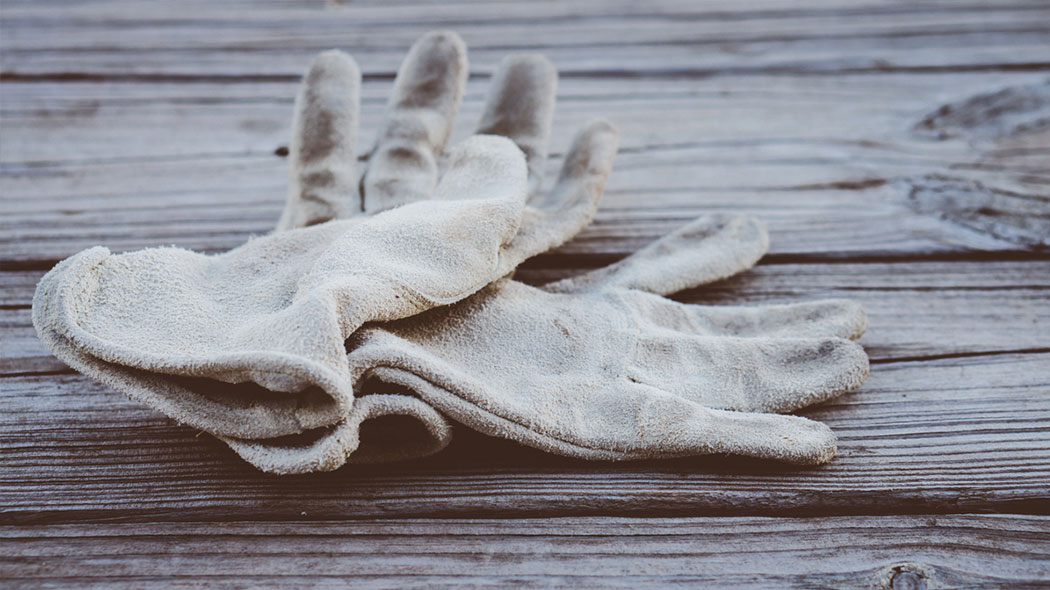 Coming to the End of Myself
Up until 2008, everything worked out well in my life. Whatever I tried worked.
My wife and I had an awesome marriage. My kids weren't teenagers yet, so they behaved fairly well, and I was proud of them. My church was going pretty well. We had grown tenfold in ten years. Everything was working out.
But then the calendar turned to 2008. We have a saying in my household: "2008 wasn't so great." But even that is an understatement of epic proportion.
Through mainly neglect and passivity on my part, my wife Libby and I had drifted apart. I was working a lot, wasn't around, and we didn't talk much. It all culminated in a conversation one evening at our kitchen table. Libby asked me to sit and said we needed to talk. I sat down and she looked at me and said, "I'm so angry at you. The problem is, I don't even know why I'm mad. But… I don't even like you anymore."
All I could think to say was, "You know, I don't like you much either..."
Then, there was silence. We just stared at each other thinking, What do we do now?
We knew "out" wasn't an option — we weren't going anywhere — but we didn't even like being in the same room together.
Around that same time, our kids became teenagers. Our oldest started to rebel. Our daughter turned 13 and changed overnight from a sweet little thing to a completely different person.
Then, at church, we were moving into our brand new, $30 million facility, but behind the scenes, my elder board was disintegrating. We had disunity at the very core. I was losing friends, losing staff members, and everything was falling apart. I was desperately trying to fix it. But I couldn't.
My life was wobbling out of control. I remember looking in the mirror, so disappointed in myself, and thinking, I thought it would be better than this. I thought I'd be better than this.
In 2008, I got to the end of where my flesh could take me. I looked at my marriage, my parenting, and my church leadership, and I knew I couldn't fix any of it.
In this moment of brokenness, Jesus broke through.
It happened at a camp in Northern California. I was there with my daughter at a weekend for parents and their teenagers. At the beginning of the weekend, the leader gave a talk about the fact that we tend to "pretend" our way through life. We're rarely honest with others, and we're rarely honest with ourselves. Then he said, "I'm going to give you the opportunity tonight to be honest with yourself. Take out your notebook, and write an honest prayer."
I remember sitting in the back row thinking, I'm not doing that. It feels forced to me. I'm not going to do it.
But then I looked around, and everyone else was writing their honest prayers. So, peer pressure… I opened my notebook and started to write:
"Lord, I know you've been working big time on me in my loneliness, my marriage, my parenting, my lack of discipline, my depression, my numbness, and my tiredness. I'm broken and I have questions. How do I appropriate you in my life for real? How can I lead my wife and children when I'm so scared, and I don't even know what I'm scared of? How can I love Libby in a way that she feels loved? How do I raise a thirteen-year-old daughter? I feel like an abject failure. I'm failing, and I desperately need you, Jesus. How do I lean into you?"
It was the most honest prayer I ever prayed. I was done, and I begged him to help.
In his grace, he broke through to me. That very week, he started his work in me. He started drilling the same thing home to me over and over again — he loves me, period. Through multiple experiences, I was reminded that my identity is not pastor, preacher, elder, author, or even husband, father, or Packer fan. Those are just roles. No, my identity is as a cherished child of God, fully loved, no matter what!
Then Jesus reminded me of something I'd learned when I was six years old, but had forgotten and, thus, missed.
I heard the Spirit whispering, "Pete, start living this, and I will take care of your disappointments. Stop trying to fix everything yourself. Experience this one thing, and I will take care of the disappointments."
And what was that one thing?
I have been crucified with Christ and I no longer live, but Christ lives in me. The life I now live in the body, I live by faith in the Son of God, who loved me and gave himself for me.
In that one verse, Galatians 2:20, is a summary of how to live the Christian life: I died, I'm indwelt, and I'm depending.
Christ doesn't simply forgive us of our sins — that's just part of the story. Forgiving our sins is a means to the end. The end is that he wants to be in union with each of us. He had to get our sins out of the way so he could live in us. The God of all creation, in the person of Jesus Christ, by his Spirit, comes to live inside every believer and becomes one with us.
I told you I learned this when I was six years old. I'll never forget that day. I was in Sunday School, in England where I lived at Capernwray Hall Bible School. My teacher was a guy named Billy Stracken, and he was a magician. Every week, he would do a different magic trick. One week, he came in holding a glove and said, "This is a magic glove. I'm going to tell the glove to pick up this Bible, and it's going to obey me. Watch!"
"Glove, pick up the Bible," he said, as he set the glove on the Bible.
Nothing happened.
"One more time… Glove, pick up the Bible!" Then, cunningly slipping his hand into the glove, he picked up the Bible exclaiming, "Isn't that a remarkable glove?"
One little kid said what we all were thinking: "Do you think we're stupid? It's not the glove; it's the hand inside the glove!"
To which Billy simply responded with Galatians 2:20.
This glove illustration is a powerful one, but I think there's more to it. If you think about it, before we know Jesus, we're like an old, tattered glove. We're filthy, we've got holes, and we're worn out. There's no life in us. We're spiritually dead.
But then, we're crucified with Christ, buried with him, and then raised to new life. And when we're raised to new life, the old glove is left behind in the tomb, and we're made new. We're a new glove. But then, not only are we a new creation, but he comes and indwells us. Christ lives in us!
The old glove is lifeless; it's useless. You can't tell that glove to do anything. But it's the hand inside the new, pure glove that does something.
See what a difference this simple indwelling Christ thing makes?
So what is the Christian life? What's the one thing I knew, but until 2008 wasn't living?
The Christian life is the glove depending on the hand moment by moment, day by day, hour by hour. Since Jesus is in me, I will trust him to do it.
What changed for me in 2008 is that I started living that instead of just believing it.
When I came back from that camp in California, I journaled each day and ended every entry with a little line at the bottom: "Lord Jesus, live through me, love through me, and lead through me today."
And little by little, opportunity by opportunity, I let Jesus do it. I surrendered all to him. I went out on a limb and said, "Jesus, if you don't show up, this isn't going to happen. But I'm available. I'm available to whatever you want to do through me."
And Christ went to work. He went to work loving and serving my wife and healing my marriage, giving it vitality and joy. He started to lead my kids and my church through me, and we saw the Spirit moving in people's lives.
In 2008, I got to the end of myself, and then I found Christ to be more than enough.
---
Originally posted September 22, 2016. Taken from Pete's message, "Living Free in Christ," given at No Regrets 2015.