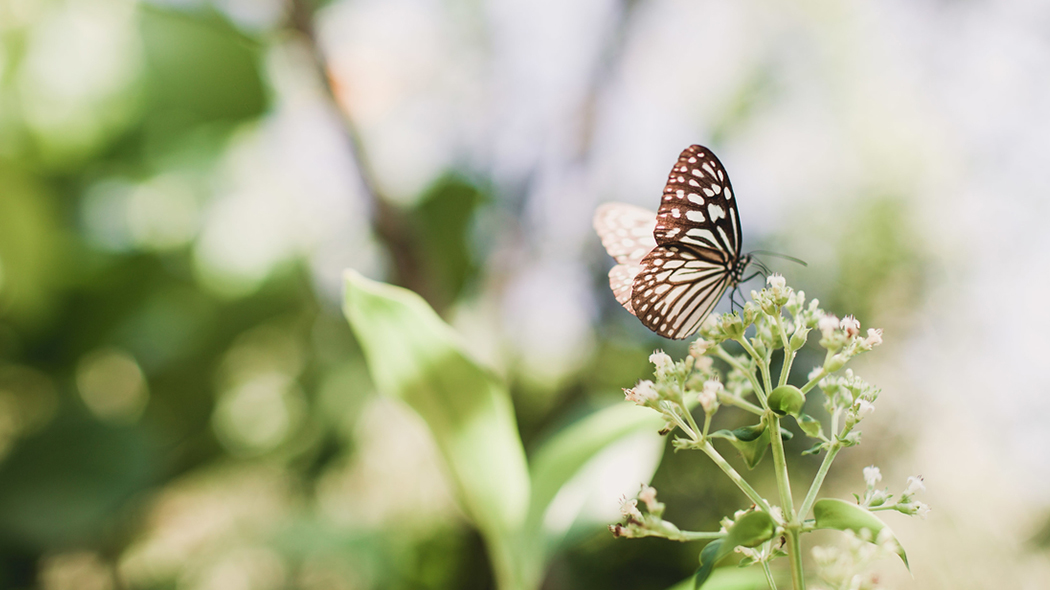 Regardless of where you are on your journey of transformation, there's a simple decision you can make today that is the single most important decision to ensure that transformation takes place.
In the book of Romans, when the Apostle Paul talks about being transformed, he uses the Greek word "metamorphoo," from which we get the English word metamorphosis. It's a caterpillar becoming a butterfly — a radical transformation where something becomes a new creation, a new being.
A Supernatural Transaction
There are various types of transformation found in Scripture, but the first and most important is a radical transformation called conversion. The moment of conversion happens when, at the prompting of the Holy Spirit, we bow our knee to Jesus and say, "Jesus, what you did on the cross was enough for me. Rescue me. Forgive me. Make me new. Jesus, come and live inside me."
In that moment, a supernatural transaction takes place. Scripture tells us that before that moment, we were in Adam; now we are in Christ. Before that moment, we were sinners; now we are saints. Before that moment, we were slaves to sin; now we are free to walk in the Spirit. Everything has changed in one moment!
Aligning with Identity
Once that initial metamorphosis takes place, another one begins, but it happens over time. This transformation has to do with our behavior, attitudes, and belief systems becoming aligned with who we now are in Christ.
The moment you're saved, you become a new person. But into this new life in Christ, you bring with you some bad habits, addictions, broken relationships, fractured families, twisted thinking, and theological misunderstandings. And over time, by the Spirit, these things become aligned with who we now are in Jesus. This transformation is called sanctification.
Time to Get Real
How is this process going in your life?
First of all, have you said yes to Jesus and experienced that radical moment of conversion? Because if you haven't first done that, no other transformation can take place. Without Christ living in you, none of this is possible. And if you have said yes to Jesus, are you more aligned with who you are in Christ this year than you were last year? Have you experienced freedom and restoration in some of your areas of brokenness? Is growth happening?
Some of you are thinking, I would love to grow. I just don't know where to start. I feel stuck.
I offer you two simple words: Ending pretending.
We spend most of our lives pretending. We pretend in our marriages, we pretend our sin struggles aren't really issues, or we pretend to work harder than we actually do at work.
But if we can stop pretending, then transformation can take place. Because transformation requires authenticity. True life change requires getting real.
Psalm 139 demonstrates this honest attitude toward God:
"You have searched me, Lord,
 and you know me. You know when I sit and when I rise;
 you perceive my thoughts from afar.
 You discern my going out and my lying down;
 you are familiar with all my ways. 
Before a word is on my tongue
 you, Lord, know it completely.
 You hem me in behind and before,
 and you lay your hand upon me. 
Such knowledge is too wonderful for me,
 too lofty for me to attain…" Continue reading.
These words in Psalm 139 shed light on the truth that God's knowledge of you is so intimate that he knows you better than you know yourself. You're not the expert of you — God is.
In this text, we discover that David sees himself as completely exposed before God who loves him. Because he knows of the Father's unconditional, intimate love, his words before God are real. And not only does David speak honestly to God, he also asks God to speak honestly to him. He asks God, the expert, to share what he sees.
This honesty — this ending of pretending — is the single most important choice you can make if you want to experience true life transformation.
Humbly go before Christ and say, "Jesus, I want to be real with you. Tell me what you see in me." Listen as the Spirit whispers his loving truth to you and then step into his transformative power.
---
Taken from Pete's Vision Sunday 2017 message. Originally published on March 24, 2017.