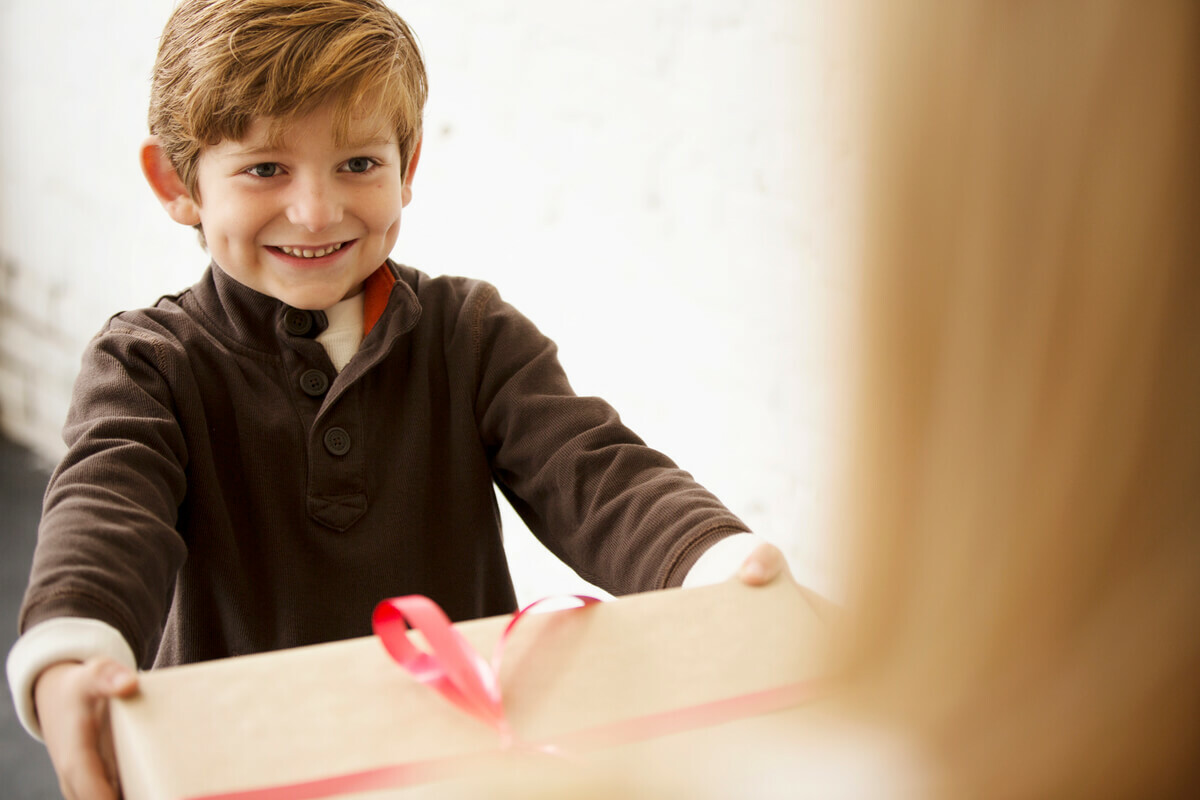 Breaking the Power of Legalism
As summer drew to a close, there was a deep sense of dread within my ten-year-old soul. I was soon going to be entering the fourth grade. I knew this time was coming and I was seriously contemplating becoming an elementary-school dropout. My school's fourth-grade teacher was notorious. She had the tenderness of a Marine drill instructor and the heart of a…well, to us kids, she didn't seem to have a heart. On the playground, children would only whisper timidly about "she who must not be named."
Despite my best strategizing, my parents weren't fond of my plan to drop out of elementary. I entered the fourth grade and she certainly lived up to her reputation. Her authoritarian control of the classroom instilled fear and dread that made some children misbehave and other children, like me, crawl inward. I believed if I followed the rules, I could avoid confrontation with her. Over time, my confidence plummeted along with my school work, which made confrontation—the thing I feared most—unavoidable. It was a very long year.
As I've talked to people over the years, I've found this is how many felt about their experience at church. God was often described in ways that made him seem a lot like my fourth-grade teacher. And just like the kids in my class, some rebelled and others shriveled up and died inside. This was certainly my experience.
Measuring behavior
I grew up in a fundamental denomination that emphasized behavior above all else. I remember the traveling "evangelists" who preached at church each year. Their fast-paced, fire-breathing style was used to manipulate our emotions and consciences to repent for not "living for God" as we should. It often ended with dozens of distraught people doubting their salvation.
In those circles, obeying God was always supposed to be quantifiable. It wasn't just a question of if you were obeying; it was how much you were obeying. One story that communicated this underlying narrative stands out in my memory. As a young child, I remember wanting to give to the church's mid-week program for kids. I scoured under couch cushions and emptied my piggy bank. I was pretty excited to give. When I got to church and held out those few precious coins, the man collecting turned me away saying that it wasn't enough money to meet the minimum donation amount.
These and many other experiences began to weave a complex narrative in my life that depicted the church (and ultimately God) as constantly measuring what I offered. Just like me holding out my few coins, it usually wasn't enough to meet the minimum amount. I was convinced God liked me more on days I was good and less when I was bad.
I know I'm not alone in these experiences. Perhaps you have a similar story. One of the problems with this paradigm of performance is that our efforts to please God only last so long before we fail. Those performances begin defining our relationship with God. Striving against an unattainable standard eventually makes us hate the standard and God. This is the legacy of legalism. But we don't have to stay there.
Living in Love
The true message of Jesus is very different from this. Let's take a look at 2 John 1:6 to illustrate this point:
"And this is love: that we walk in obedience to his commands…"
My legalistic background wants to interrupt here. It interprets this as, "If you want to be loved, you need to obey all of God's commands." Inevitably, this interpretation leads to a perpetual state of insecurity, working to be accepted and loved.
However, this is not what the verse is saying! The second half of the verse actually clarifies the first half:
"And this is love: that we walk in obedience to his commands. As you have heard from the beginning, his command is that you walk [live] in love."
Did you catch that? That "command" is that we live in love! 1 John 4:19 provides further context: "We love because he first loved us." We can live in love because God first loved us regardless of our performance. This truth moves us away from insecurity and towards a healthy place of love and acceptance to operate from. It's love, not mere behavior, that is the defining trait of God's work. Outward behavior (obedience) is meaningless if it's not powered and motivated by the love of God within us (see 1 Corinthians 13 for more on that!).
Reclaiming Obedience
We need to reclaim a biblical understanding of "obedience" for our health and the health of those around us. A legalistic understanding of obedience makes us "follow" God out of a place of insecurity. Here are just a few fearful and self-focused motivations that fuel legalism:
I want to be blessed by God. (He doesn't really want to bless me.)
I want to feel good about myself. (I'm not good enough to be loved.)
I want to be better than "those" people. (I need to justify my existence.)
I want to earn God's approval. (God couldn't love me as I am.)
What's missing from these legalistic motivations is love. Perfect love casts out fear! 1 John 4:16 states, "God is love." This means he is love's source and embodiment. He created us in his image to experience the love that has existed among the Father, Son, and Holy Spirit for all eternity. This truth is found throughout Scripture. Jesus summarized the Old Testament Law as "Love the Lord your God with all your heart…Love your neighbor as yourself" (Matthew 22:36-40). Later, he revolutionized this in the New Covenant: "My command is this: Love each other as I have loved you." (John 15:12)
If your reaction to this is, "I can't muster up this motivation of love on my own," you are absolutely right! Remember, the source of your love is found in the fact that Christ first loved you. You are already secure in Christ. There is nothing that can separate you from the love of God in Jesus. The Holy Spirit's presence in you is the unlimited source of that love that results in a change of action toward God and others. Biblical "obedience" is not legalism; it's living in the love God has given you and reflecting him to the world around you.
Reflect
Think back on your experience with the church or other Christians. What narratives about God were communicated to you? Were those narratives rooted in love or something else?
Read Romans 8:31-39. That is how God describes your relationship with him. Think about that passage for a little while. How does that message compare with your narrative?